Do you know what the secret of many happy, healthy and vibrant people is?
Pain-free living.
You'll fall in love with the therapeutic benefits of an MSpa inflatable hot tub. So, melt away the tension and discomfort so you can be happier, too.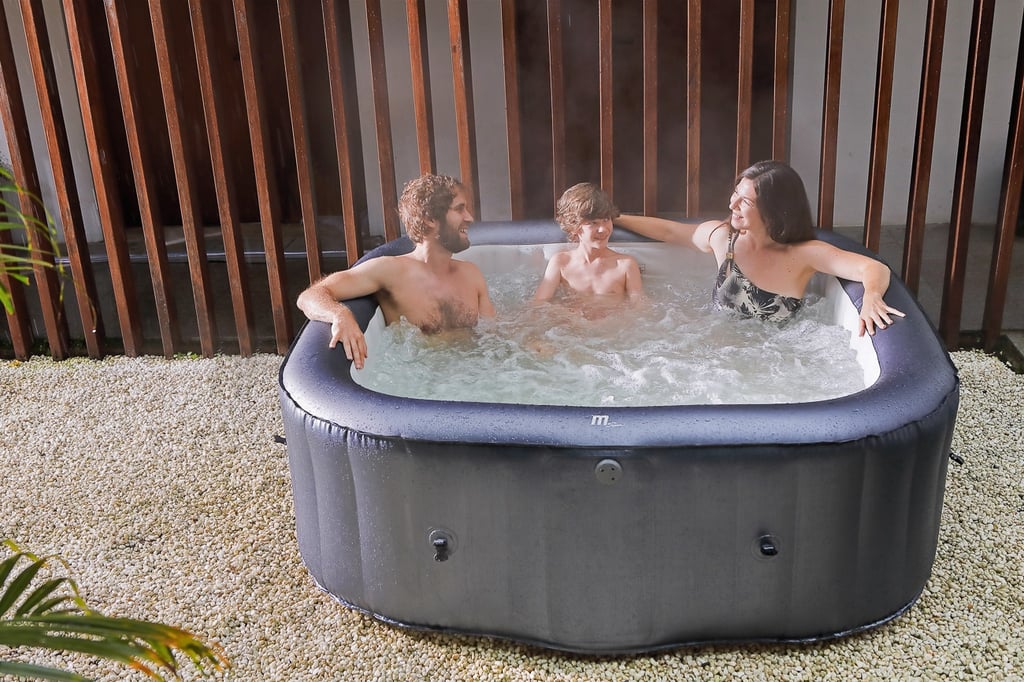 125 airjets
6 Adjustable Hydro Jets
Water capacity: 930 Litres
Dimensions: 73″ x 73″ x 27″H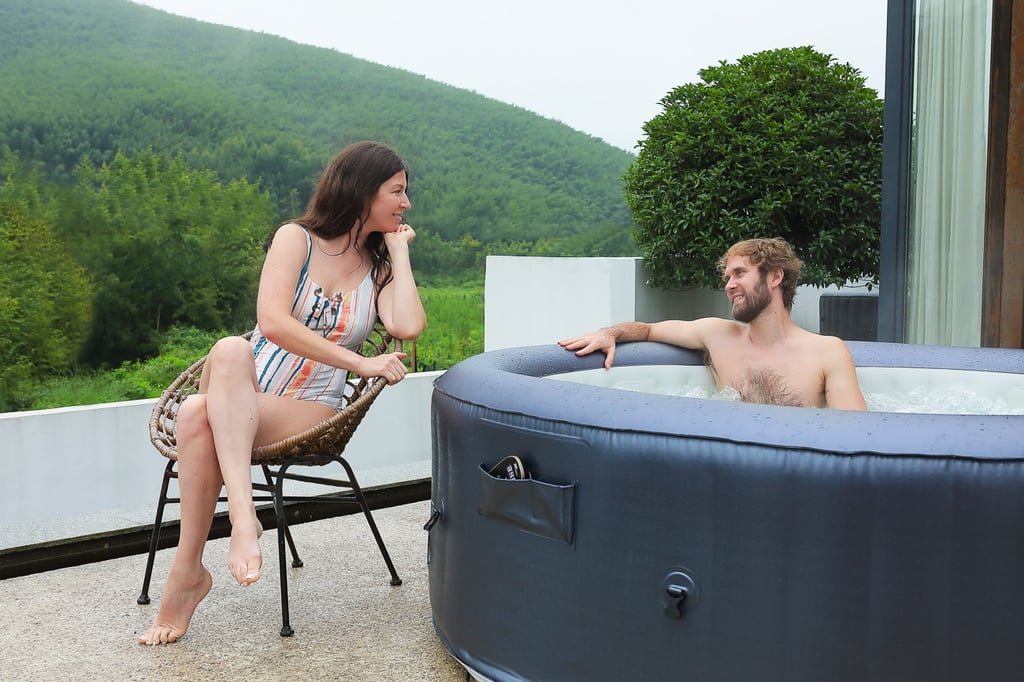 125 airjets
6 Adjustable Hydro Jets
Water capacity: 930 Litres
Dimensions: 80″ x 28″H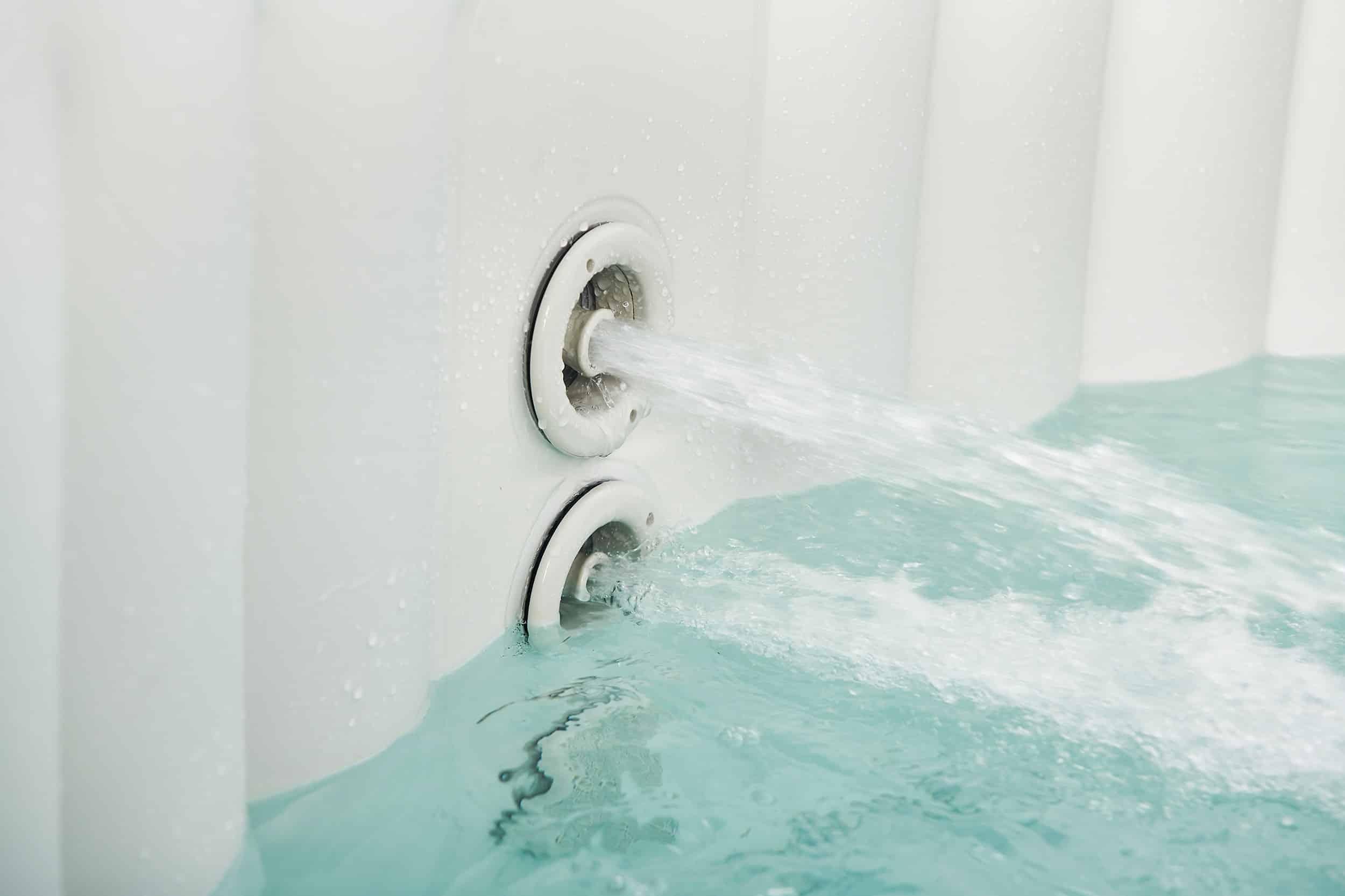 The hydromassage jets, equipped in the MUSE Series, offer an invigorating water massage with adjustable directions and levels. It also improves sleep by relieving pressure on the body's joints and muscles, which reduces night-time discomfort.
The smartest inflatable spa EVER. Brand new experience of getting ready for a hydro-massage! Release your hands, enjoy a cup of coffee while watching your spa stand up by itself! Press BUBBLE & UP button for inflation. AUTO detects the air pressure and AUTO stops the inflation when ready.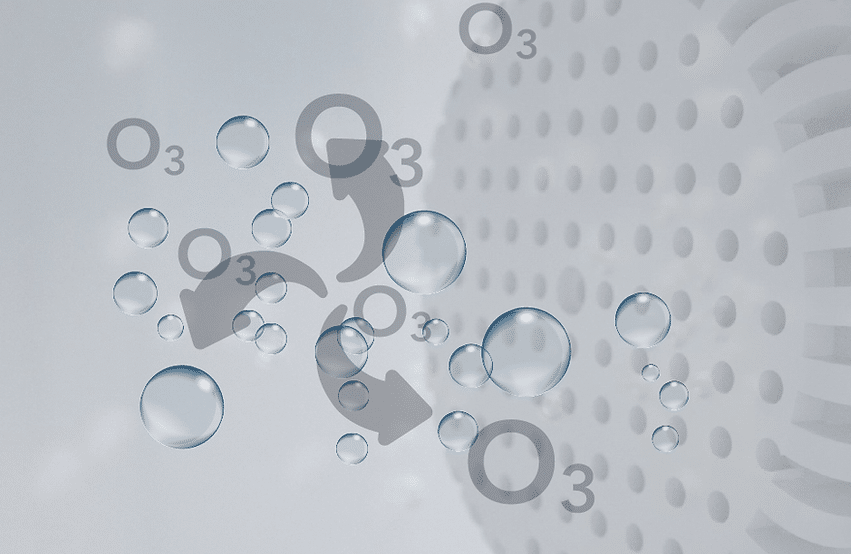 In MUSE/URBAN collection, both UVC and OZONE functions are applied. These two functions are complementary. UVC only kills bacteria in the water flows through the sterilization chamber, while OZONE can be conveyed to the water inside the spa pool, actively contacts and kills the bacteria. Ozone kills bacteria faster than UVC, but it cannot be activated when people is soaking into the water, while built-in UVC can always be activated.
Our MUSE series features an easy to reach storage pocket to stash your remote and other objects.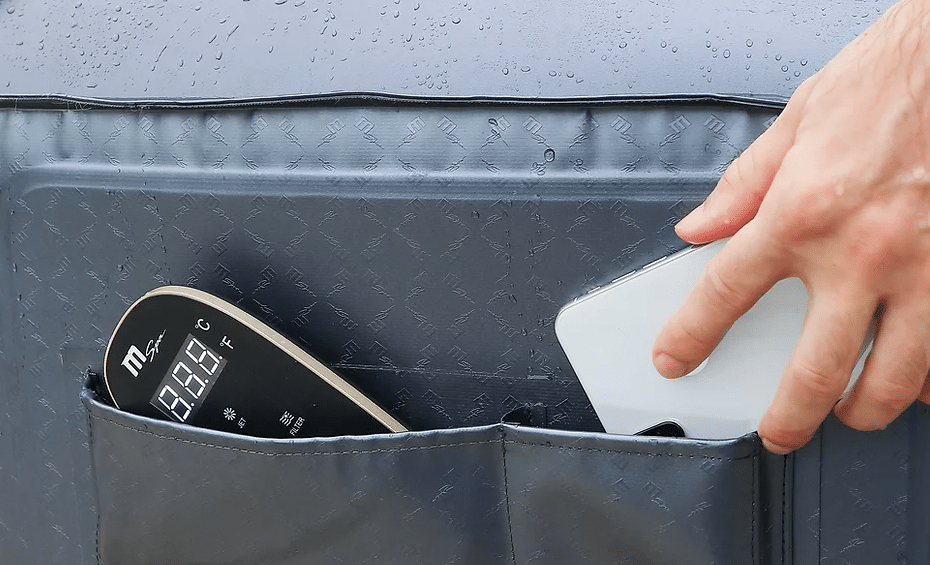 The MUSE series embodies stylish elegance, delivering one of the best hydromassage experiences ever.
Our MUSE series has been given the same thought to an invigorating water message thanks to its amazing hydromassage jets, the wisest inflatable spa ever, top-notch safety due to UVC & Ozone protection and easy access pocket.
Is having the most potent hydro jet and all the latest technologies what you're looking for? Then our MUSE series is perfectly made for you.