"The purpose of our lives is to be happy." – Dalai Lama.
Choose happiness for your family and yourself by making your downtime more fun with an MSpa inflatable hot tub.
UVC sanitizer is able to kill more than 60 disease-causing microorganisms and pathogens while using nothing more than light. A mini sterilization chamber with a UVC LED bead is put into the built-in control box so every drop of water in a MSpa hot tub is under 7days 24hours non-stop protection with or without people in the spa. The UVC LED will not harm your skin or eyes as it is completely sealed inside of the control box.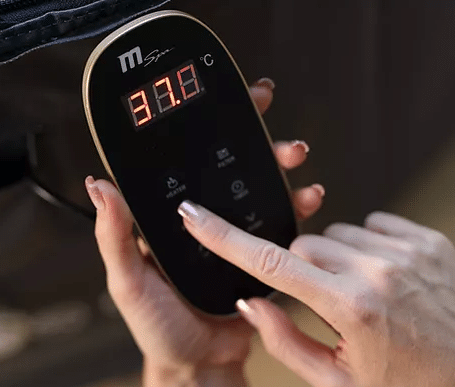 Easily access all spa functions with just one hand with the waterproof, smart touch controller.
The LITE series is the closest thing to relishing the ultimate hydrotherapy experience in a natural spring.
Powered by an efficient smart touch controller, the LITE series is safe, effective and gives you the wonderful luxury you deserve.
If you're looking to create that sensational spa experience at a price you will love, then the LITE series inflatable hot tub is for you.